Local Brews with Local News: Celebrating 3 Years of Grey Matter Media
July 20, 2021 @ 5:00 pm

-

9:00 pm

EDT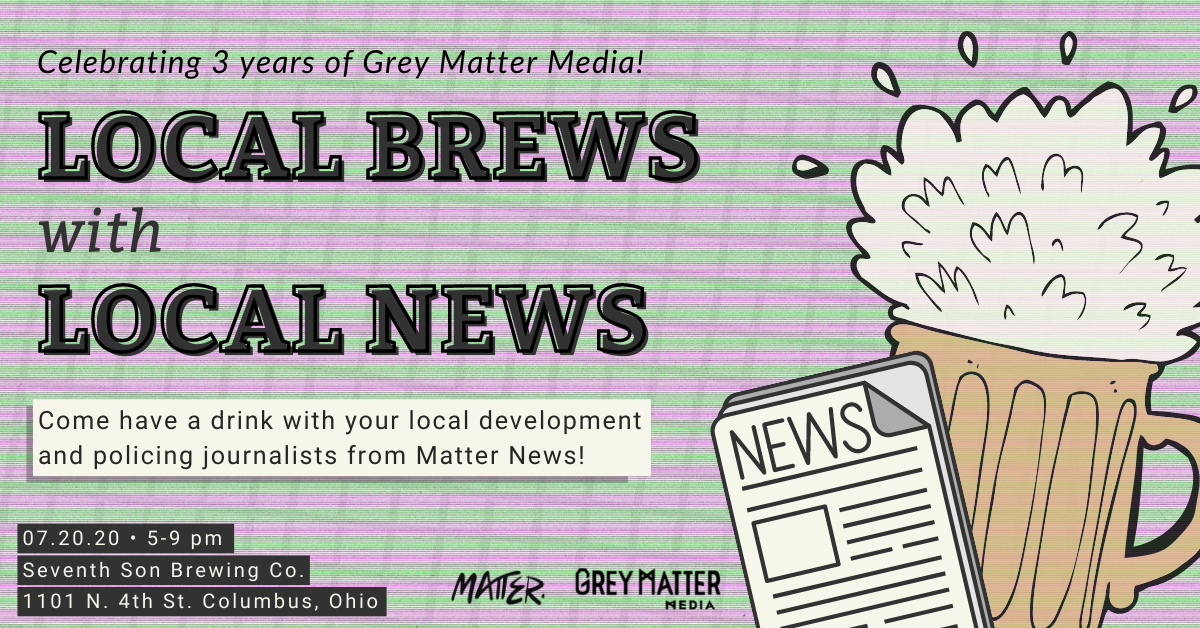 Come share a beer with us at Seventh Son Brewing Co. as we celebrate the last three years of building Grey Matter Media, Columbus' only women-founded, independent investigative news nonprofit!
Stop by anytime from 5-9pm and have a drink with your local policing and development reporters, as well as our board of directors. $1 of each beer sale at Seventh Son goes towards our summer fundraiser goal of $5,000! (Make sure to let the bartender know you're with us )
Cassie Young, Jaelynn Grisso and Marisa Twigg founded Grey Matter Media and its free investigative digital publication, Matter News, in 2018 to create humanizing, engaging and contextualized investigative reporting for central Ohioans.
As local news continues to shrink in the region, Grey Matter Media has continued to foster conversation in the community around what's working and what's not in our local news ecosystem, while the reporters and editors at Matter News have worked hard to try and fill information gaps experienced by our community.
Can't make it to this event? Help us reach our fundraising goal of $5,000 by July 31 by donating or becoming a monthly member at matternews.org/donate.
View Seventh Son's beer list here: https://www.seventhsonbrewing.com/homepage
Don't like beer? You're still welcome at the event! The $1 donated to Matter only applies to beers, but they do have other drinks and you can still donate at the event itself, as well as at matternews.org/donate.