COhatch awards 4 Boost Scholarships to Startups Nominated by 614Startups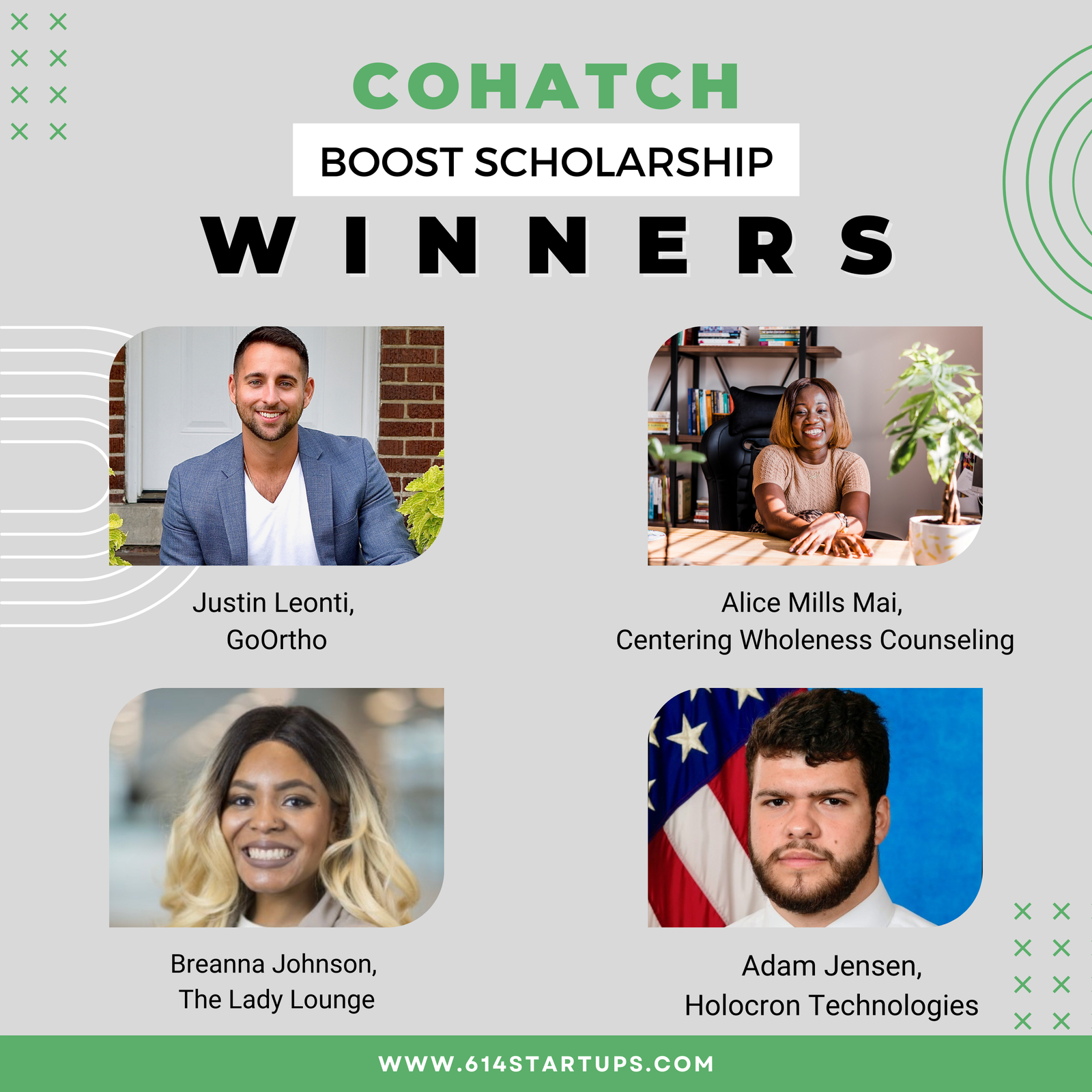 At 614Startups, we are always looking for ways to support our community. Recently, we partnered with COhatch to give away 10 Boost Scholarships. The COHatch Boost Scholarship was created to support tech startups, woman-led, and minority-owned businesses by giving them access to all of COhatch locations so that they can strengthen our community and improve lives in our neighborhoods.
We are excited to announce the first 4 recipients: Justin Leonti of GoOrtho, Breanna Johnson of The Lady Lounge, Alice Mills Mai of Centering Wholeness Counseling, and Addam Jensen of Holocron Technologies. Please join us in congratulating them!
If you are interested in applying, please follow this link to apply. https://linktr.ee/614Startups